Thanksgiving will be a HIT when you use this easy yet flavorful recipe to smoke your whole turkey! I've been using this method for three years now and it's so good that it's hard to try anything else. Don't just save it for Thanksgiving, though, you can "wow" your guests ANY time with this simple recipe!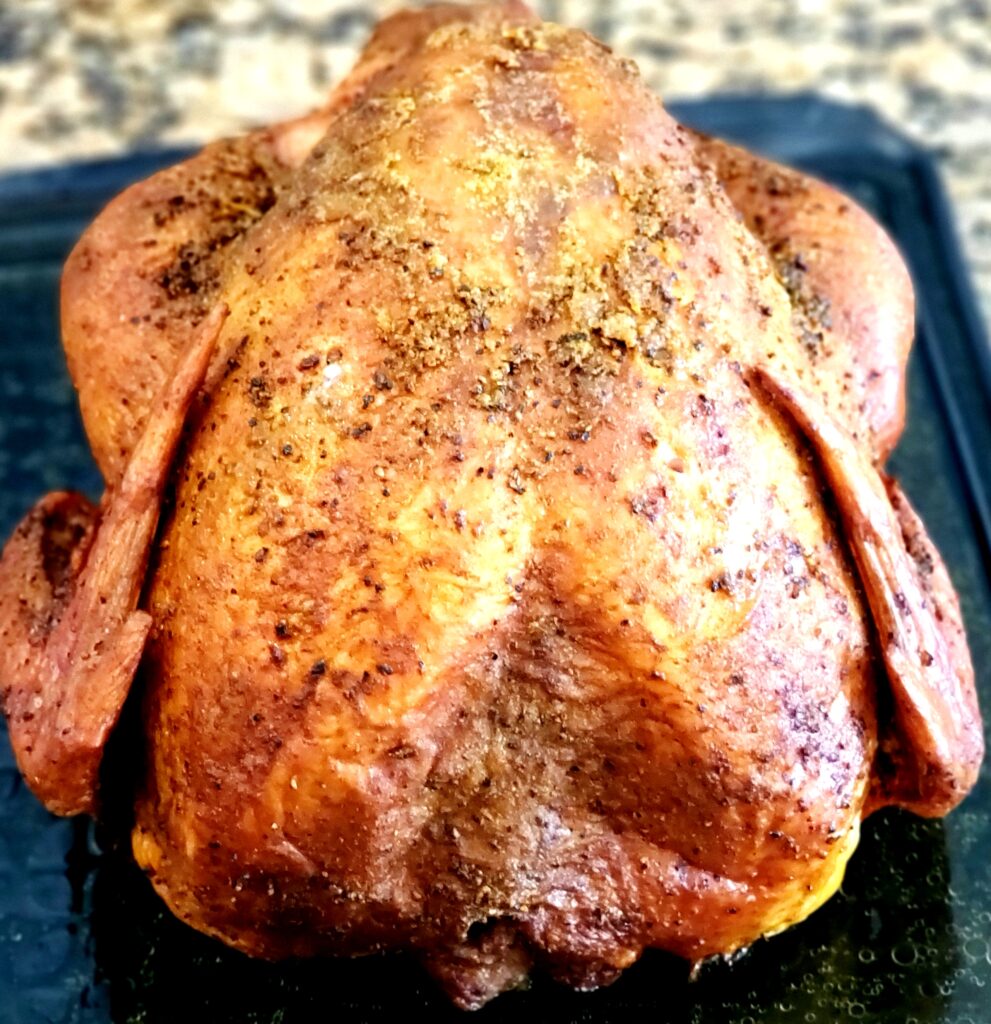 Ingredients
A safely thawed turkey (14-16 pounds)
Two tbs cracked black pepper
Two tbs kosher salt
One tbs turmeric
One tbs coriander
One tbs sugar
Stick of room temp butter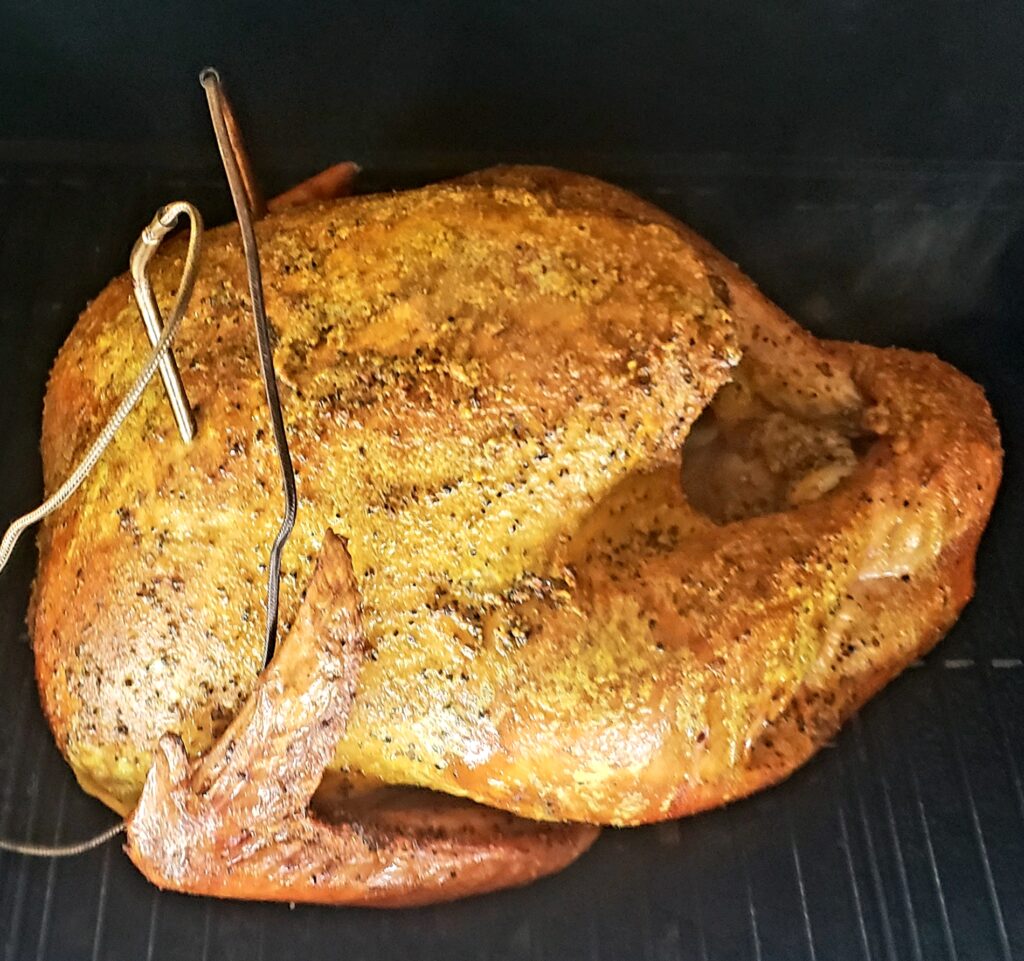 Instructions
Properly thaw your turkey and pat dry
Remove all innards
About three hours before you plan to smoke it, generously rub the stick of butter all over the skin
Sprinkle your salt & pepper all over the bird
Wrap in plastic wrap and place back in fridge until grill is ready
Three hours later, when grill is ready, place bird on center of the grill
Start your grill at 275 degrees fahrenheit
Smoke your bird at 275 for 30 minutes then increase your grill temp to 375 degrees fahrenheit
Let the bird cook until the internal temp of the breast is 165 degrees
Remove from grill and place in a cold oven for 30 minutes to rest

This is the tricky part if you're planning on doing this for Thanksgiving. If the oven is being used, place the bird to rest in an empty and ajar cooler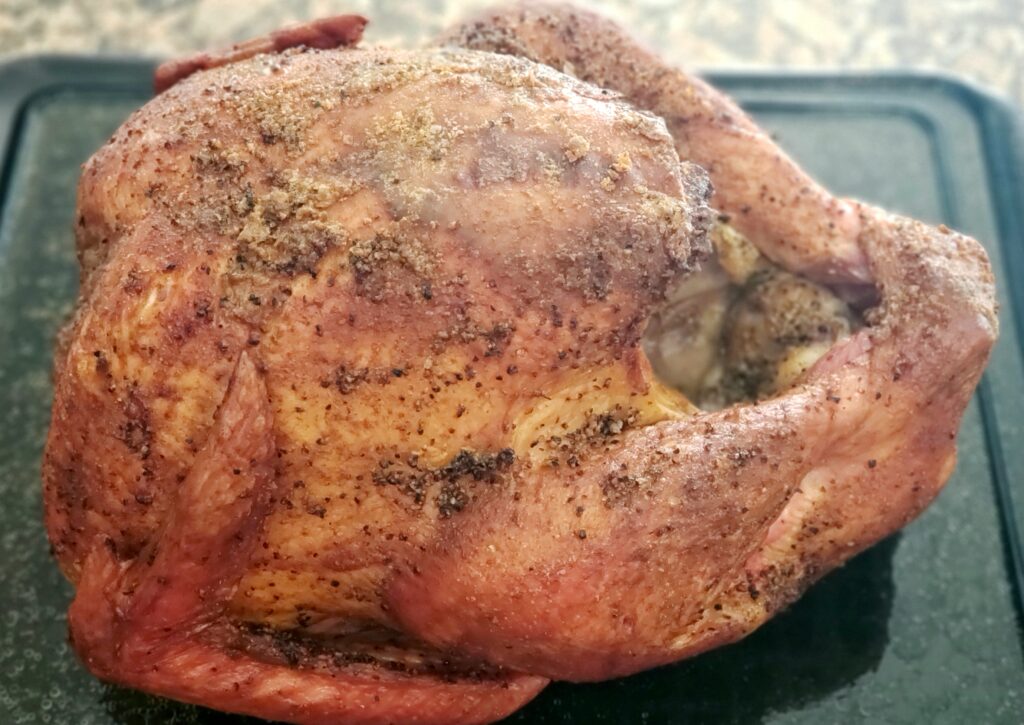 Watch everyone gather as you pull the turkey out to be carved. The low smoke temperature in the beginning gives it a nice juicy interior while the 375 degree grill temp ended the cook with the perfect crispy skin every cook desires when doing a turkey!