Smoked Sunflower Seeds brought to you by member Kile Kris
I love when I find a unique recipe that most people aren't taking advantage of. Last month, Kile submitted his photo of smoked sunflower seeds for our cover photo of the month and it really impressed me. I reached out to Kile to share his methods and he was more than happy to help you all add another snack to your smoking stock!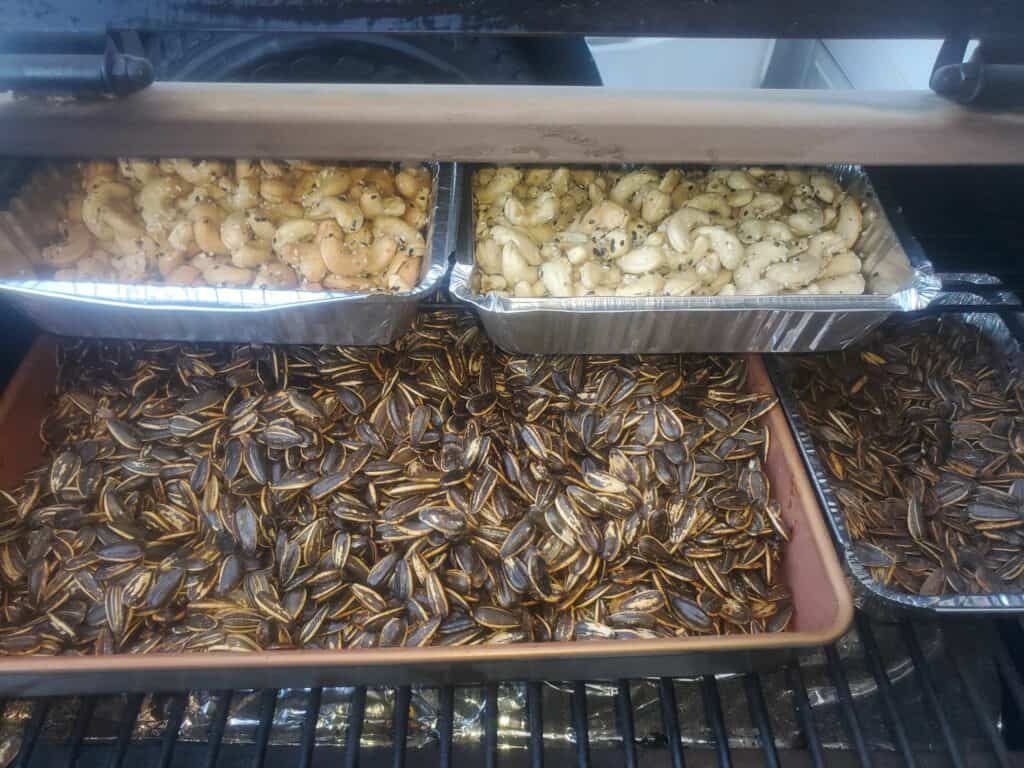 His method begins with raw sunflower seeds from nuts.com (or any local retailer).
He boils and soaks them for a couple of hours with seasoned water, drains them, and smokes them for about five hours on his 700D Z Grill pellet grill with an added smoke tube. The seasoning in the water depends on the recipe he is making. If he's making Cajun Seeds, he'll use Cajun2Step and some hot sauce. a BBQ Seed flavor requires some BBQ rub and BBQ sauce be included in the water.
His grill temperature is set at 225F IT. He uses a mix of Lumberjack Char Hickory and apple pellets for a smooth smokey flavor!
Once they've taken on enough smoke, he will finish the process in the oven on low temp for about two hours. This will ensure the seeds create the perfect snacking texture. Keep in mind, the time could take longer; it all depends on the moisture left in the seeds!
Once that's done, he'll toss the seeds in ANY blend of spices he wants to. Even without seasoning, these taste AMAZING!
He has created many different flavors from spicy cajun to bourbon BBQ and one that I want to try soon: Diablo smoked seeds!
Kile is a great guy and you can check out his IG: kris_is_smoking and show him some love!