This killer recipe brought to you by member Justin Mcfarland!
You may know them as Dino Ribs but, in my house, we call these Brisket on a Stick! I was so excited when I saw Justin's post that I had to have him share with me what he did to create this awesome cook! We talked for a bit about his process and we are happy to let you in on this, too. Beef short ribs are, quite possibly, the easiest way to impress your guests and have them think you're a grill master!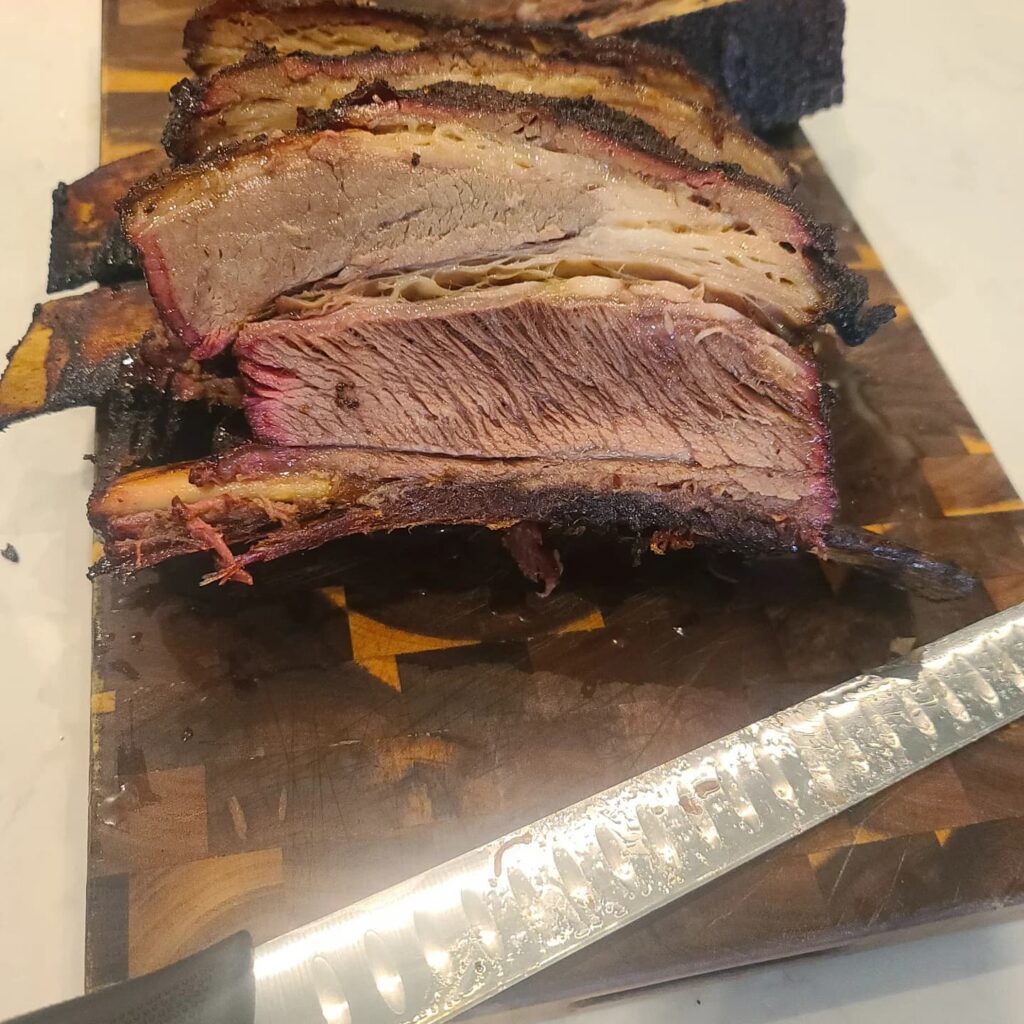 Justin first started by finding the perfect rack of beef short ribs and seasoned them well with Kosmos SPG. While those got to room temperature, he fired up his Jim Bowie Green Mountain Grill to 225. Once the grill got to temp, Justin placed the ribs on the grill meat side up and let them roll for 12 hours.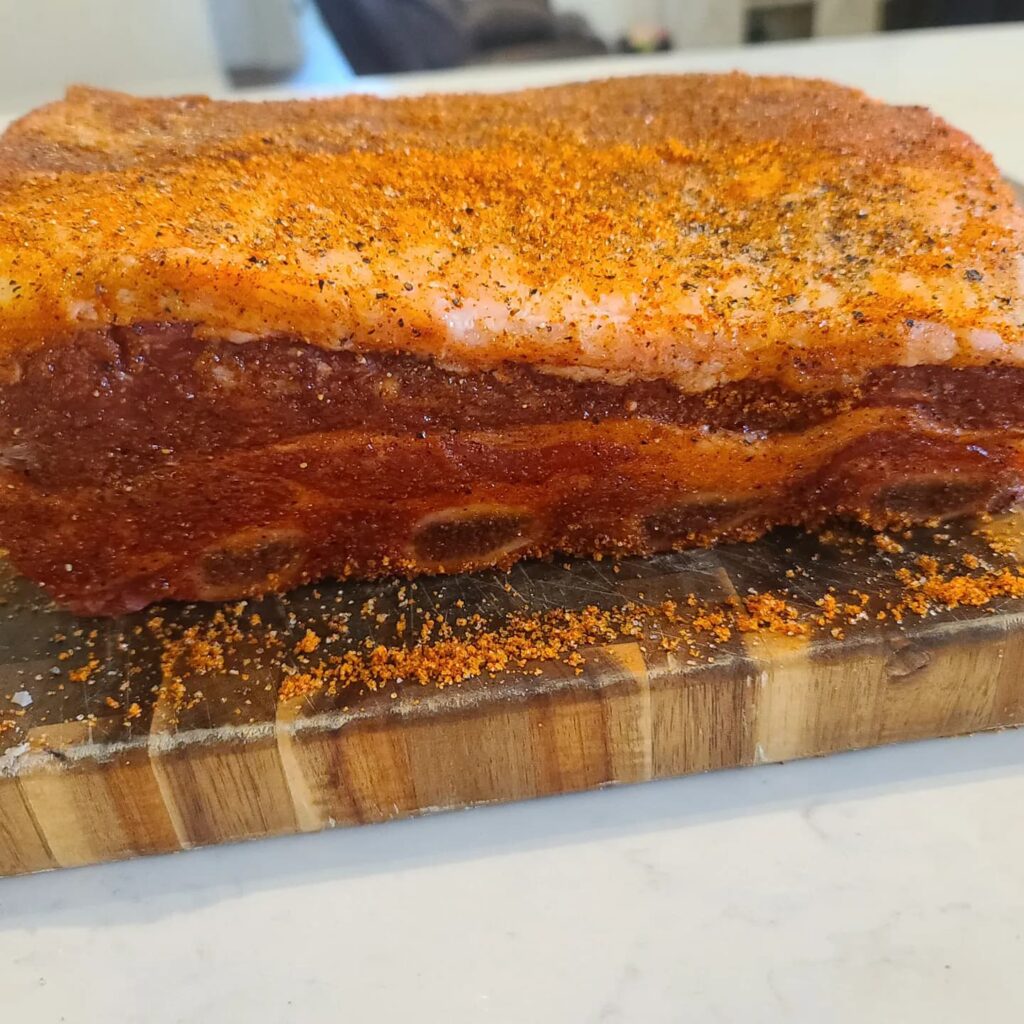 After 12 hours, he wrapped them in foil and added 1/2 cup of dark brown sugar,the juice from an entire jar of candied jalapenos, and completed the wrap. He inserted a meat thermometer, increased his grill temp to 250F, and let them smoke until the probe hit 200F.
Once it probed tender, he removed them from the grill and wrap, let them sit for 15 minutes, then dove in!
It can't get much easier than this to create something so delicious; smoke on!