Looking for the perfect guilty pleasure? Look no further! We've been enjoying this messy, gooey, ooey creation for a while now and hope you will, too! All you need is a few simple ingredients, including some pulled pork that you smoked on your pellet grill, and you're in the game! Use this recipe for gameday, parties, and movie nights!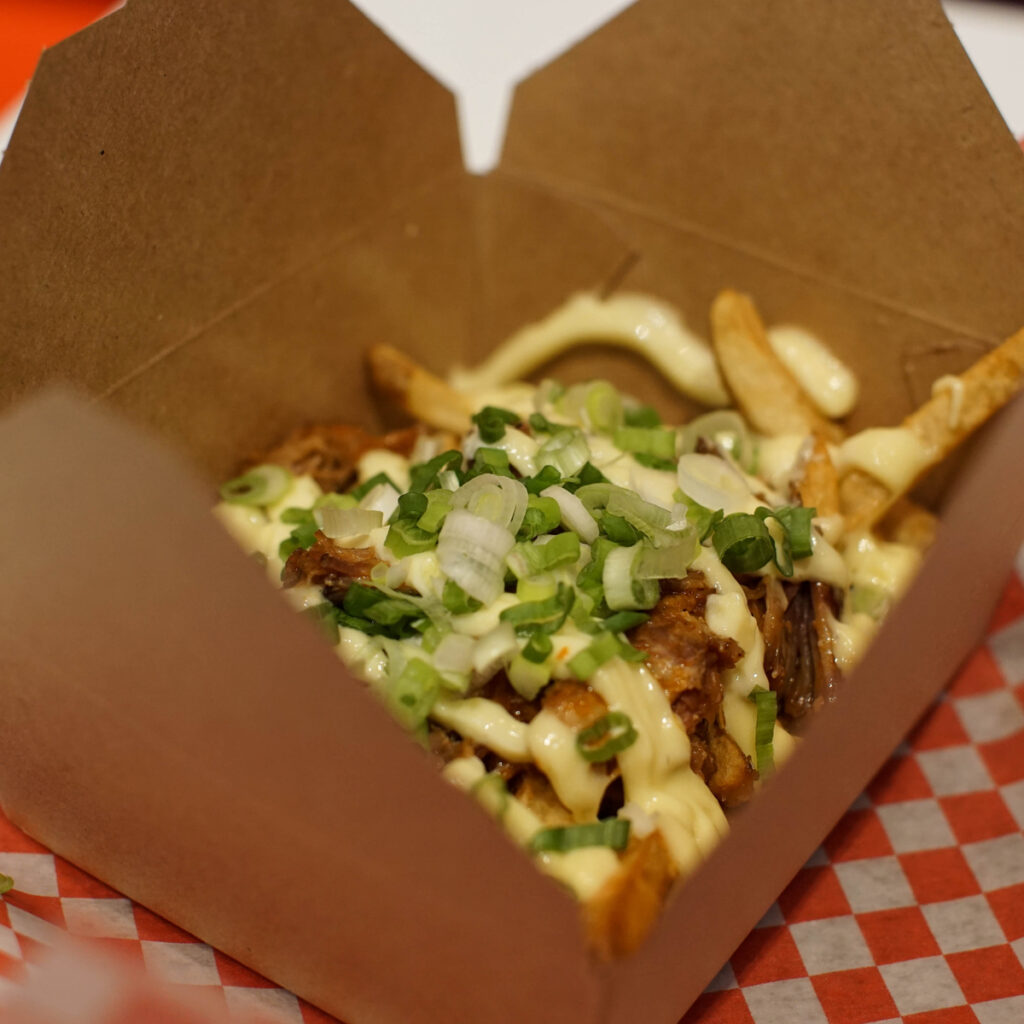 Ingredients
3 tbsp butter
3 tbsp all-purpose flour
1 cup of whole milk
2 cups of freshly shredded sharp cheddar cheese
¼ cup of freshly shredded mild cheddar cheese
2 pounds of french fries
1 cup of your smoked pulled pork
¼ cup of chopped green onions
Instructions
Deep fry or air fry your french fries until crispy
While those crisp up, start making your cheese sauce:

Set your stove to medium heat and place a saucepan on it
Melt the butter in the pan
Whisk in the flour
Slowly add in milk while continuing to whisk
Slowly add the sharp cheddar cheese until it's all combined
Add your smoked pulled pork to the cheese sauce

Drizzle the cheese sauce pulled pork deliciousness over the crispy fries
Sprinkle the shredded mild cheddar cheese on top
End with a sprinkle of green onion
Serve and enjoy!