A new favorite to the BBQ scene is "smoked queso." This recipe is not only easy to follow but it'll be sure to leave quite an impression on your guests. We've made this A LOT over the last few summers and it's always been the hit of the party food table!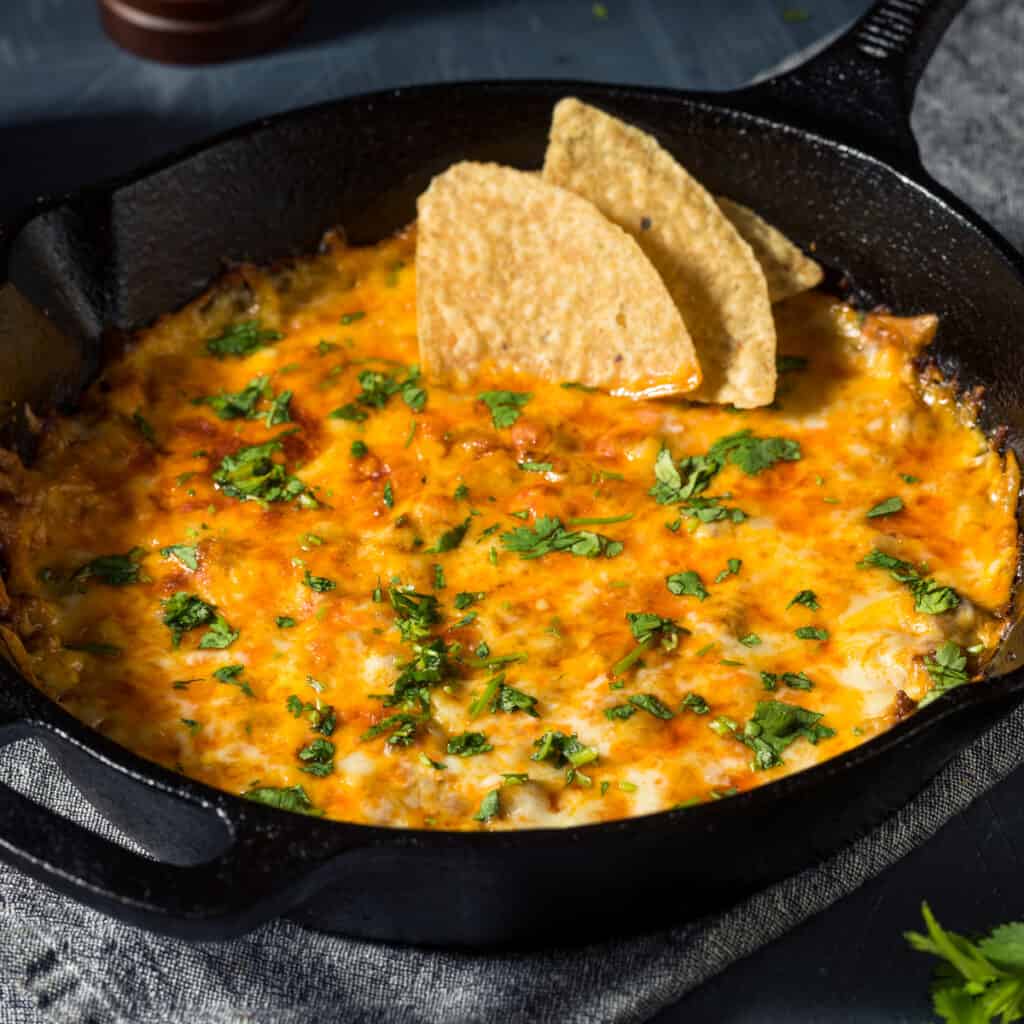 Ingredients
13×9 aluminum foil pan (pour into a cast iron pan or nice bowl when serving your guests)
1 pound of velveeta cheese
16 ounces of shredded sharp cheddar cheese
16 ounces of shredded pepper jack cheddar cheese
8 ounces of cream cheese; diced
2 bell peppers; chopped
2 cans of rotel; drained
1 pound of cooked ground beef; seasoned with salt and pepper
½ cup of red onion; diced
1 can cream of mushroom soup
Instructions
Simply start by browning your beef and seasoning it with salt and pepper. While that's finishing, set your smoker to 250F. Once your beef is browned:
Add the beef to the center of your pan
Pour the velveeta on top of that
Sprinkle all the shredded cheese over that
Toss your diced cream cheese across the pan
Mix in the bell peppers around the pan
Pour in the rotel in a circular motion
Sprinkle in the diced red onion
Pour in the mushroom soup to evenly coat the rest
Place on your smoker
After one hour, check on it and stir, it should be close to done
Let smoke for another 15 minutes then pull off smoker
Stir, serve, and enjoy!