I'm going to share a Wisconsin tailgate staple with you: brats! Brats are a hit at any Wisconsin party, get together, dinner, and even a Packers tailgate! We typically soak them in beer, boil it, then toss them on the grill but when I started using the pellet grill for my brats, it just took them to another level! This recipe is extremely simple but it hits the spot and pairs well with a cold beer.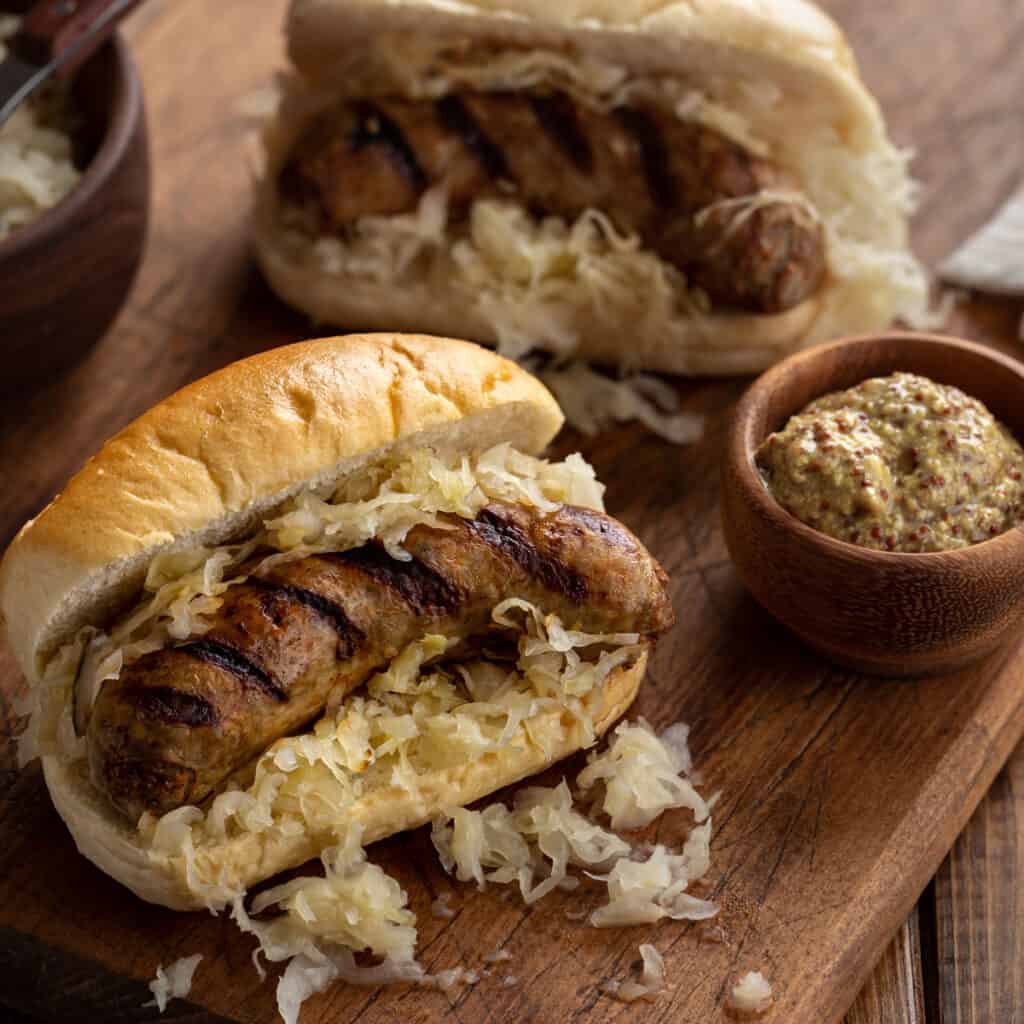 Ingredients
Six brats
48 ounces of your favorite domestic beer

If using an IPA, you'll notice more IPA flavor in the brat

Four cups of water
One yellow onion

If you have red onion, that'll work, too

Stockpot
Instructions
Again, this is a very simple recipe that produces amazing results. Bring this to your next tailgate party!
Begin by combining and boiling your beer and water
Once boiling, add your chopped onion
Then add your brats
Preheat your smoker to HIGH (450) while doing this
Use a smoke tube if you'd like since we are running at a high temp
Let them boil until grey (about 15 minutes)
Then turn off heat
If your pellet grill has slide and sear, get that prepped
Place brats on grill and now we want to give them a beautiful charred crust
Let them grill in the flames/high heat turning every five minutes or so
Remove once all sides of the brat have a gorgeous reddish-black color to them
Place in a bun, add your favorite condiments, and enjoy!