Have you been looking for the perfect, hearty side to your ribs, steak, or other entrees? Try smoking your baked potatoes! I promise, the potato will NOT take on a ton of smoke and be overpowering. The smoke adds a nice complement to the seasonings I have curated over time for this recipe. It's become a "Feast Day Favorite" with our friends and family, and the best part, it's EXTREMELY easy to do – just follow along!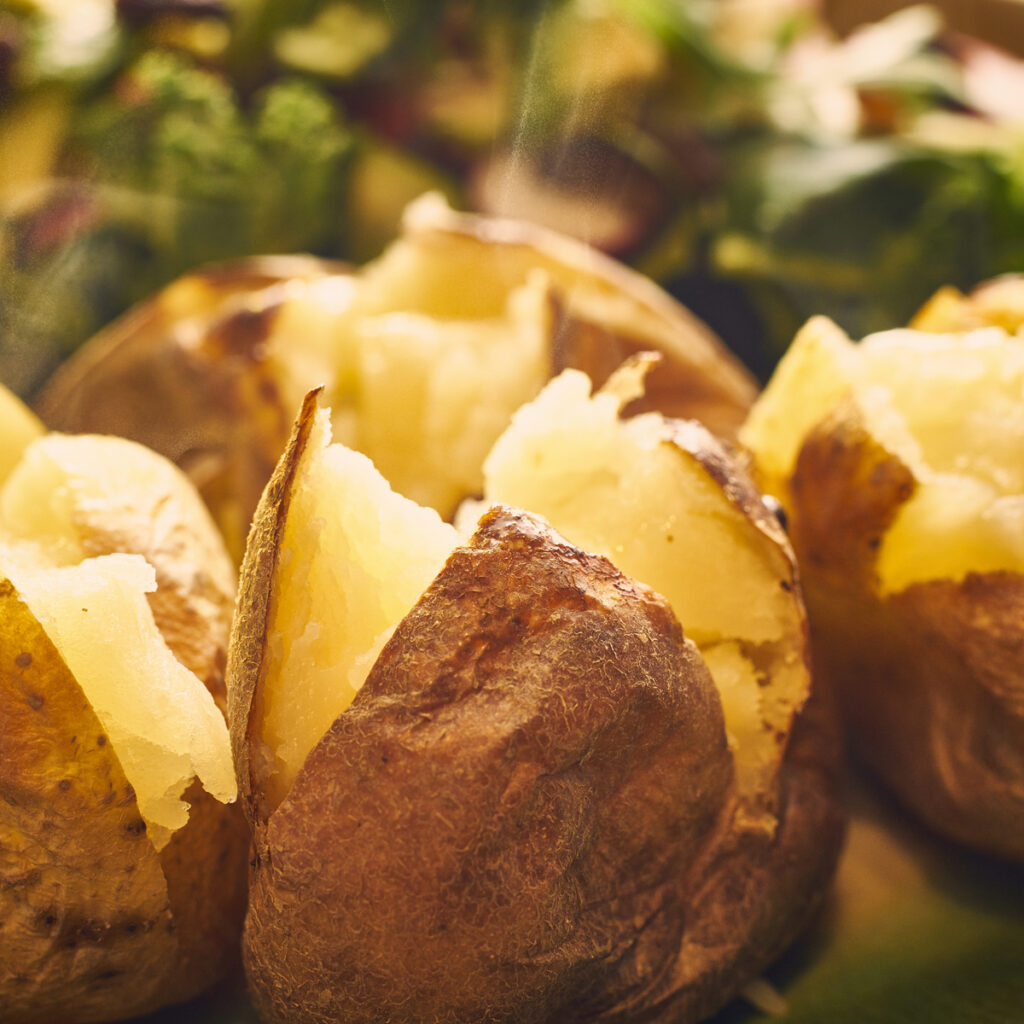 Ingredients
For one potato – adjust the recipe for as many potatoes as you need:
One large russet potato
One teaspoon Olive oil
One teaspoon melted butter
One teaspoon kosher salt
One teaspoon cracked black pepper
Utensils Needed
Parchment paper
Baking Sheet
Brush
Fork
Instructions
Start by thoroughly washing your potato in the sink to clean off any excess dirt
Pat the potato dry
Using your fork, poke holds into each side of the potato; about 16 pokes in total
Combine the olive oil and melted butter
Brush that onto the potato
Sprinkle the kosher salt & pepper all over the potato
THE COOK
Preheat your pellet grill to 225 degrees
Place baking sheet with your potatoes on the smoker and let run for about 90 minutes
The potatoes will be perfect when their internal temperature reaches 210
Handle the finished potatoes with caution; they are HOT!
TIME TO ENJOY!
Let the potatoes cool at room temperature for 15 minutes before opening them up
MITCH TIP: Whether these are a meal on their own or for a side, they retain heat SO WELL that you can easily let these sit out for a while during the time you're prepping the rest of the meal
When you're ready, cut them open and:

Sprinkle a base of salt, pepper, and butter
We're from Wisconsin so we also add sour cream to our base

The sour cream cools down the potato but gives it an amazing creamy texture