Want the easiest rib recipe out there?
Look no further than THIS recipe!
Yes, there's a line drawn in the sand between wrapping your ribs to infuse more flavor versus not wrapping them but, today, you're going to try not wrapping them.
By not wrapping your ribs, you are creating a bark so intense that you'll be happy you sat back and enjoyed watching the smoke roll from your grill for four straight hours.
Check it out below!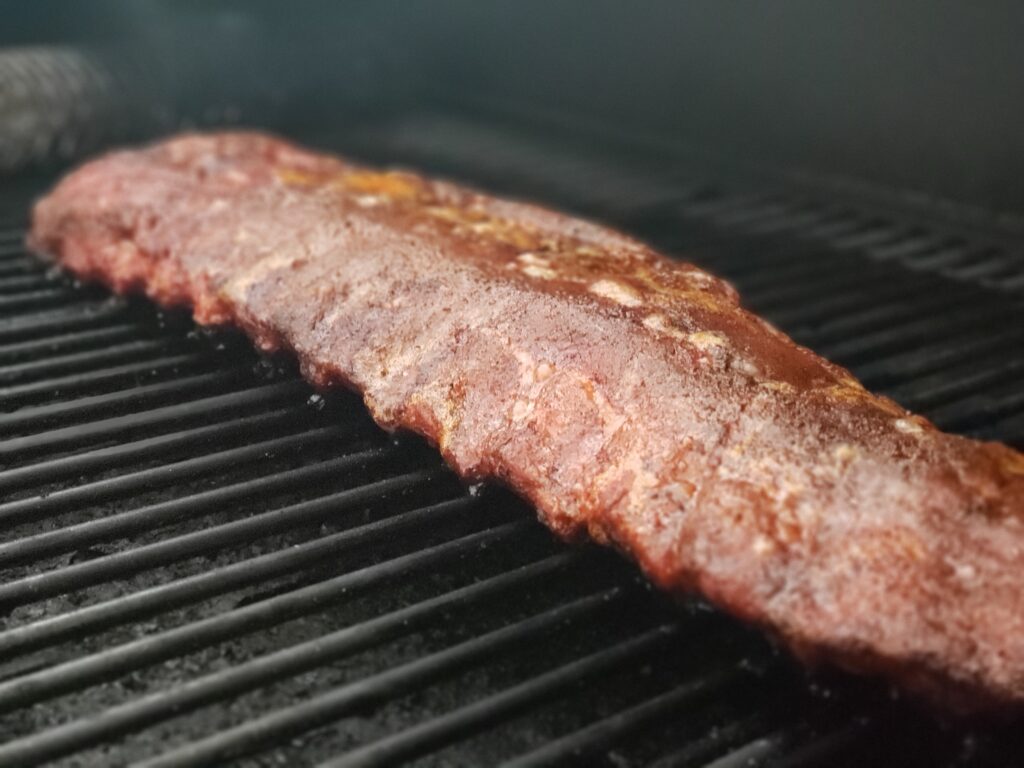 Ingredients
A rack of baby back ribs

Can do spare ribs

Just add one more hour to your smoke time if doing spare ribs

Use our sweet rub OR a favorite pork seasoning of your own
BBQ sauce; if desired
Instructions
These ribs seriously couldn't be ANY easier to do. Simply light your smoke tube, if you choose to use one, and set your smoker to 250 degrees fahrenheit.
When your smoker is ready, set your ribs on the center of the grill.
Close the lid and let the smoke roll for four hours.
After four hours, check on the ribs and do the "bend test" to see if they're done.
Mitch Tip: If smoking spare ribs, wait five hours before checking.
If they bend just enough without breaking, they're done. If not, let them smoke for another half hour then check again with this process until the ribs pass the bend test.
Remove from the smoker when done, let sit for around ten minutes, slice and serve!