When I think of backyard BBQ, I think of having my friends over, I think of an ice-cold drink, and I think of the smell of my pellet grill. It's a wonderful thought, especially during a Wisconsin winter! Also, when I think of all this, I think of how much I want to spend my time with my family and friends; not flipping burgers at my grill! That's where this recipe SHINES! A no-flip burger is exactly what it means; set it and forget it. It always comes out perfectly juicy and full of bold flavor.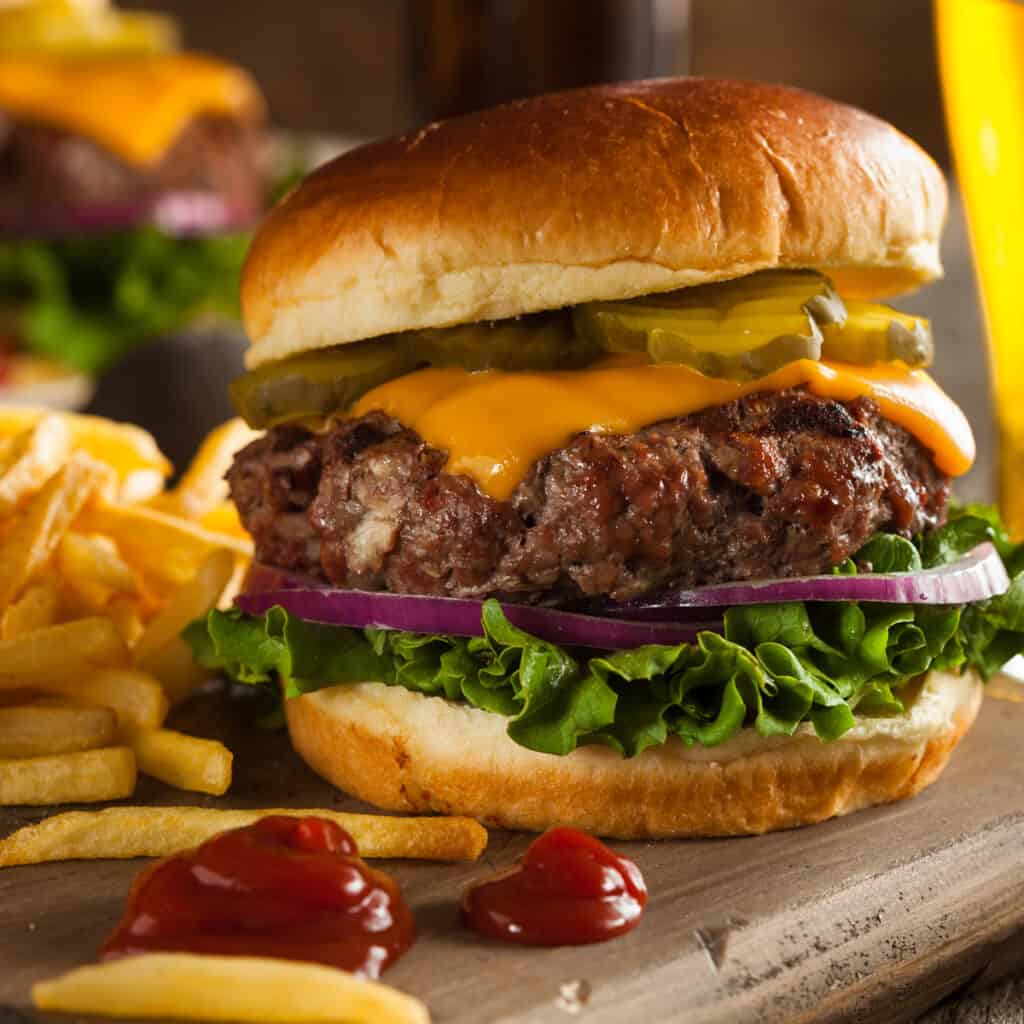 Ingredients
2 lbs of fridge cold 80/20 ground beef

Use more or less depending on your audience

4 tbsp of cracked black pepper
4 tbsp of kosher salt
2 tbsp of garlic powder
2 tsp of Worcestershire sauce
Your favorite condiments: pickles, red onion, lettuce
Instructions
Begin by setting your smoker to 250F
Remove your meat from the fridge and mix in all dry seasonings
Once that's thoroughly mixed, add in the worcestershire sauce
Patty your meat; two pounds makes around six burgers for us
Place them on your grill once it's preheated and insert a thermometer
Let the smoker roll for around 30 minutes and check the temp
When your IT is close to your desired doneness, add your favorite cheese to top the burgers
Remove the burgers TEN DEGREES before your desired doneness (they'll continue to cook a bit longer as they rest)

Doneness guideline

Medium-Rare = 130F-135F
Medium = 140F-145F
Medium-Well = 150F-155F

Place burgers on a platter and let them rest for a few minutes before devouring!
MITCH TIP: Want to elevate your burger to another level? Add butter to the inside half of your buns and toast them on a warm griddle before building your burger!