This is, hands down, the best BBQ burger we've ever made. We messed around with a few different ingredients here and there, but nothing compares to this recipe when grilled on your pellet grill. Even though your grill will be set at a higher temp, you'll still get nice hints of wood flavor in each bite. What's more, all the ingredients we use will balance extremely well with the wood flavors. My favorite part is the beautiful sear you get when following this recipe!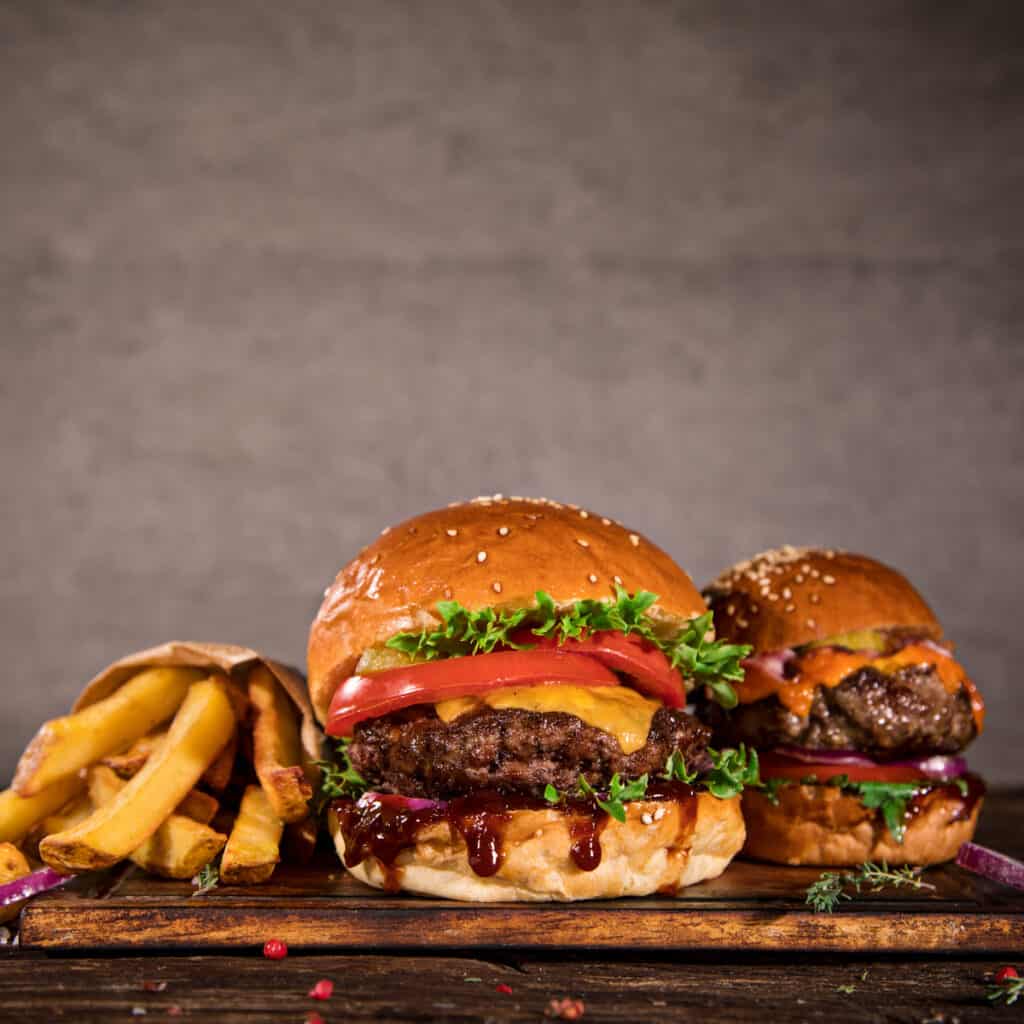 Ingredients
2 pounds of 80/20 ground beef
1 tbsp kosher salt
1 tbsp cracked black pepper
1 tbsp smoked paprika
1 tbsp brown sugar
1 tbsp onion powder
1 tbsp garlic powder
1 yellow onion; sliced and fried
12 cooked slices of your homemade bacon from our recipe
Six slices of mild cheddar cheese
Your favorite BBQ sauce
A nice dense burger bun (Bonus points if it's a sesame seed bun!)
Instructions
Start by pulling out your beef from the fridge and letting it get to room temperature
Preheat your pellet grill to 400F
Season your beef with the salt, pepper, smoked paprika, brown sugar, garlic powder, and onion powder
Form your patties

We form around six patties

When your pellet grill is at temp, place your patties directly on the grill
Let them cook for about ten minutes for each side
While those cook, slice and fry your yellow onion in a pan with some butter
Add a slice of sharp cheddar cheese per burger when your IT is near your desired doneness

We pull when the IT is 140

You may pull whenever you like

Let the patties rest for five minutes then assemble your burger – DO NOT forget to top them with your homemade bacon and a quick pour of your favorite BBQ sauce!
MITCH TIP: If you want to elevate the flavor and texture to another level, toast the bun prior to building the burger!