Great for parties, gatherings, and even meal prep; our smoked & shredded chicken will not only be a very easy smoke but it'll be extremely flavorful. We've used this shredded chicken recipe for sandwiches, poured it over crispy fries for a fun BBQ flare, and even mixed it with steamed vegetables topped on a bed of lettuce for a healthy "busy-day" salad.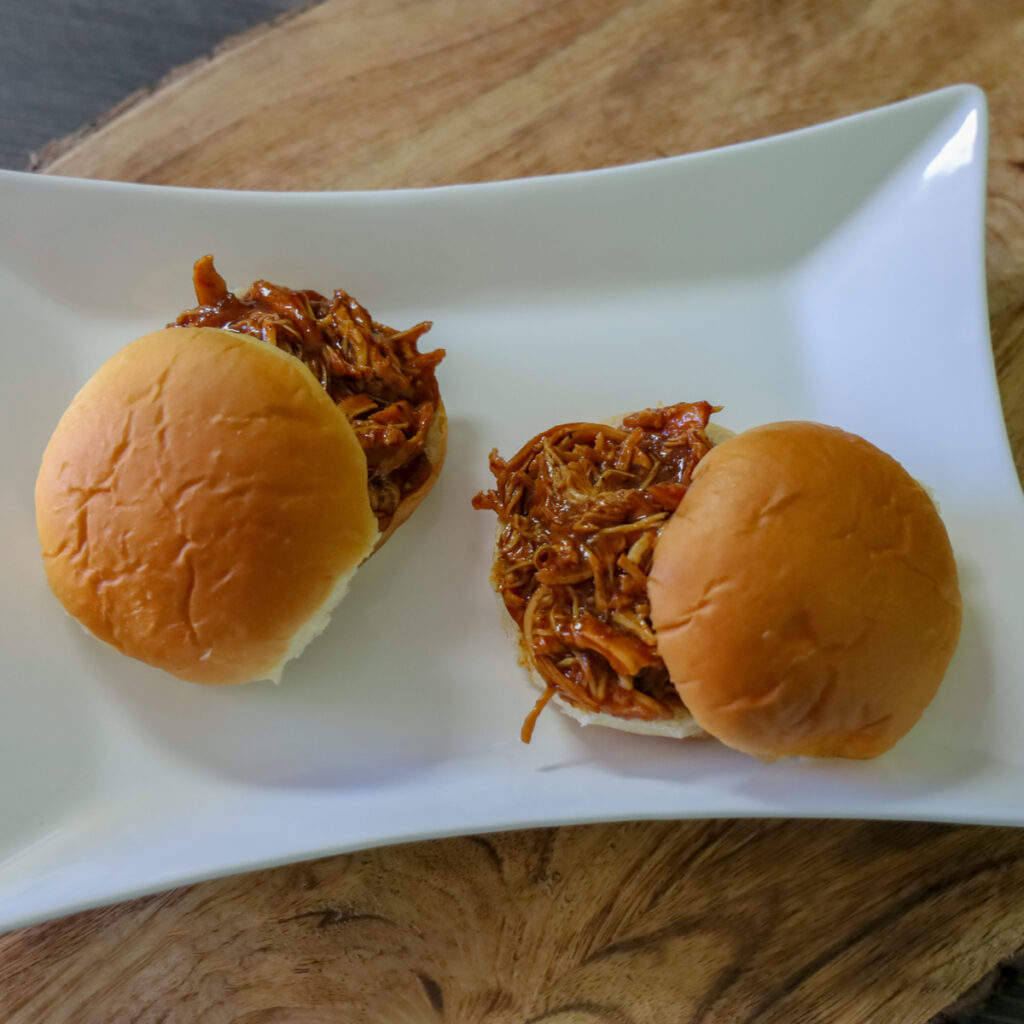 Ingredients
Four boneless skinless chicken breasts

You may also use chicken thighs; make sure they are boneless and skinless

42 ounces of your favorite BBQ sauce
2 tbsp kosher salt
2 tbsp cracked black pepper
A disposable foil pan large enough to hold the breasts and sauce
Instructions
When i see this is easy, i mean this is "step one, step two, and enjoy" kind of easy!
Pat and dry your thawed chicken breasts
Season the breasts
Place them in foil pan
Pour sauce over the breasts
Place on smoker at 225
Let them smoke until 165 degrees internal temperature
Remove from grill
Let it sit at room temp for 15 minutes
Shred the chicken, mix it all up, serve and enjoy!