I can't tell you why, but it took me a while to want to smoke a chicken thigh. What I can say now is, I am very happy to have perfected two chicken thigh recipes! Thighs are probably my most favorite thing to smoke and they always please a crowd! This recipe here is action packed but well worth it. Packed with flavor and a perfect texture, you'll be so happy you gave it a try. Not just because it lets you BBQ on a budget, but it's damn tasty, too!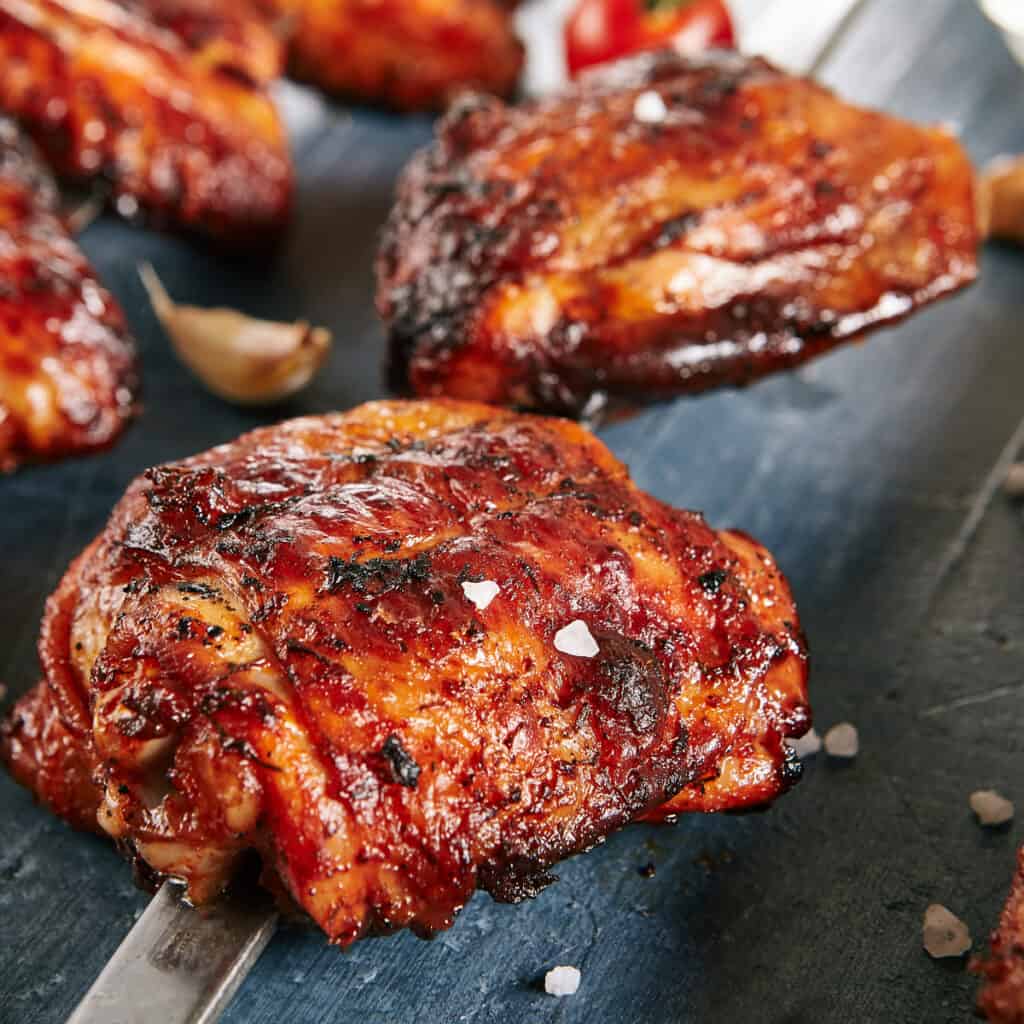 Ingredients
12 chicken thighs
4 tbsp koshler salt
4 tbsp cracked black pepper
2 tbsp garlic powder
Disposable foil pan
Tin foil
Instructions
This takes a bit of pre-work: trim up your chicken thighs about three hours before you plan to smoke them then season them. You may do this overnight, too, if you don't have the time three hours before. Make sure to trim off any excess skin and fat. Do your best to make each thigh uniform in shape and size. Place them in a disposable foil pan, cover, and place in the refrigerator until ready to smoke.
Set your smoker to 325
Use a smoke tube if you want; I do since we're running at a higher temperature
Remove thighs from refrigerator while grill preheats
Apply your seasoning one more time before smoking
Place pan of thighs center of grill
Smoke for one hour
After that hour, add a few pads of butter directly on the thighs and cover with tin foil
Smoke for a half hour
After that half hour, increase your grill temperature to 400 to crisp up skin
Remove from pan and place directly on grill grates; skin side up
Brush your favorite BBQ sauce or our gameday sauce on the thighs
Remove from grill when IT reaches 185*
*185 may seem high since chicken only needs to cook to 165 IT but, I promise, try it. There's so much fat and tissue you want broken down that 185 IT will create the perfect texture and you'll INSTANTLY realize…this is a BIG CHICKEN WING!!