We LOVE this recipe for a game day treat! Picture the perfect chicken wing but with MORE MEAT! Because, that's always the problem, right? Chicken wings take a while to make and are always gone in a flash! THIS recipe right here will keep your guests and yourself satisfied even if the game goes into double overtime!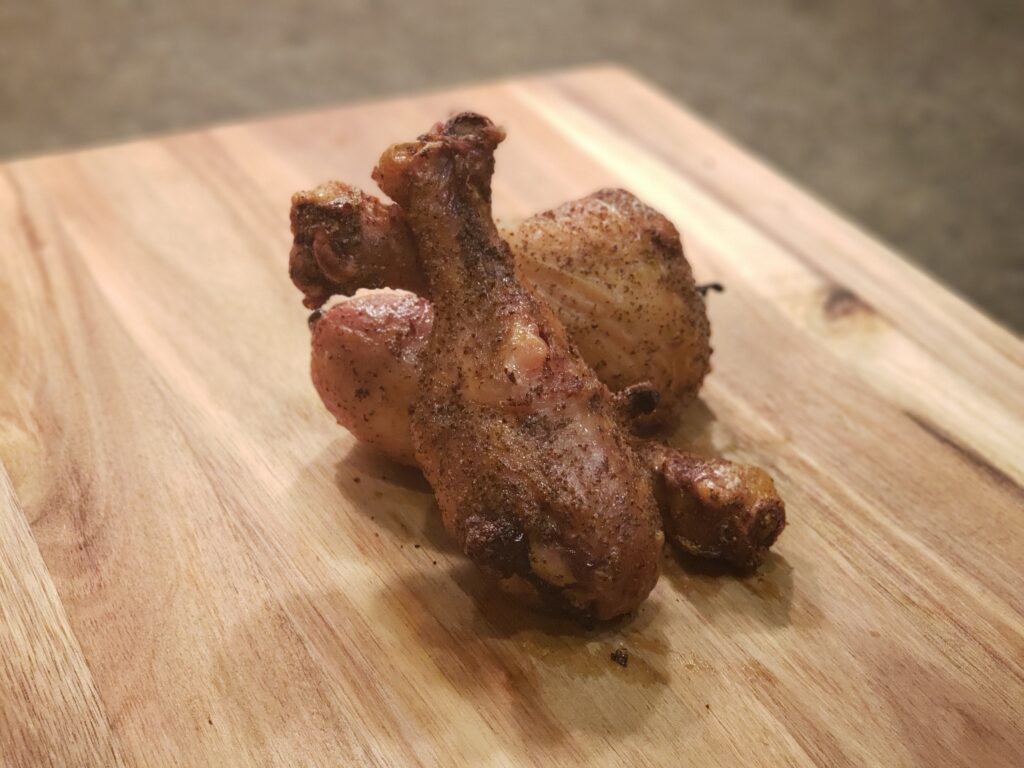 Ingredients
12 chicken drumsticks
2 tbsp kosher salt
2 tbsp cracked black pepper
1 tbsp garlic powder
1 tbsp chili powder
One chicken rack
Instructions
This couldn't be any easier to make the best chicken drumsticks ever!
Set your smoker to 375 degrees
Pat your drumsticks dry
Place them in a gallon sized storage bag
Pour in the seasonings and shake the bag to coat the drumsticks
Place on rack in smoker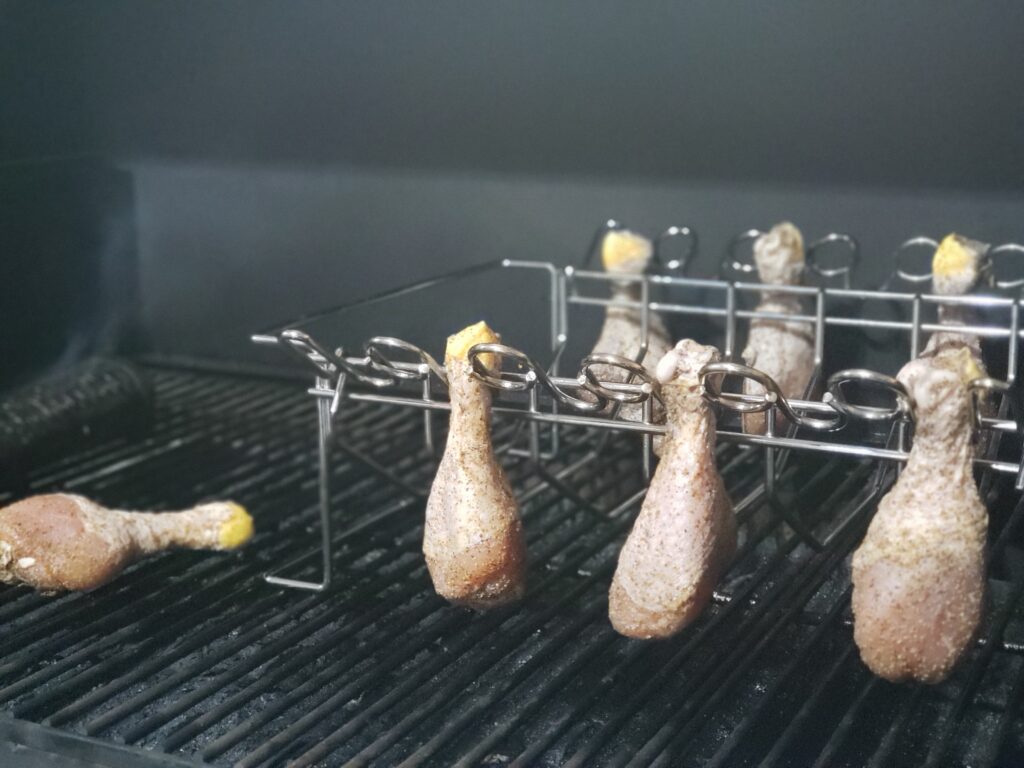 Let them go until they reach 185 internal temperature
Remove from grill and enjoy
MITCH TIP: Want these drumsticks sauced? Simply make our gameday sauce and toss them in it once done on smoker!